Insurance
Get all the right coverages from only the best carriers.
Compliance
The fastest & easiest way to meet all of your requirements.
Human Resources
HR. Safety. Training. Recruiting.
Payroll
The best vendors to pay your employees and taxes.
Set up new Drivers or add to your existing ones.
Then automate all your Insurance — online, in one place.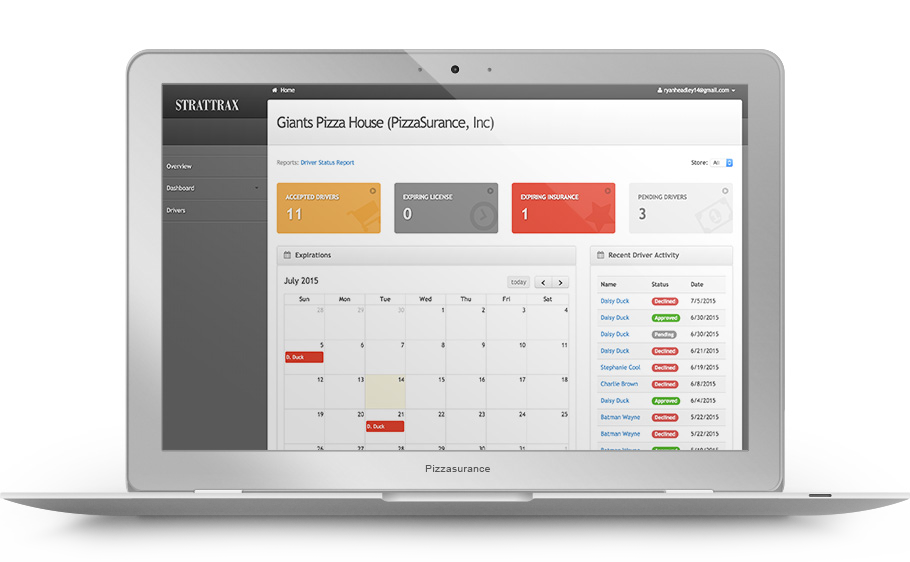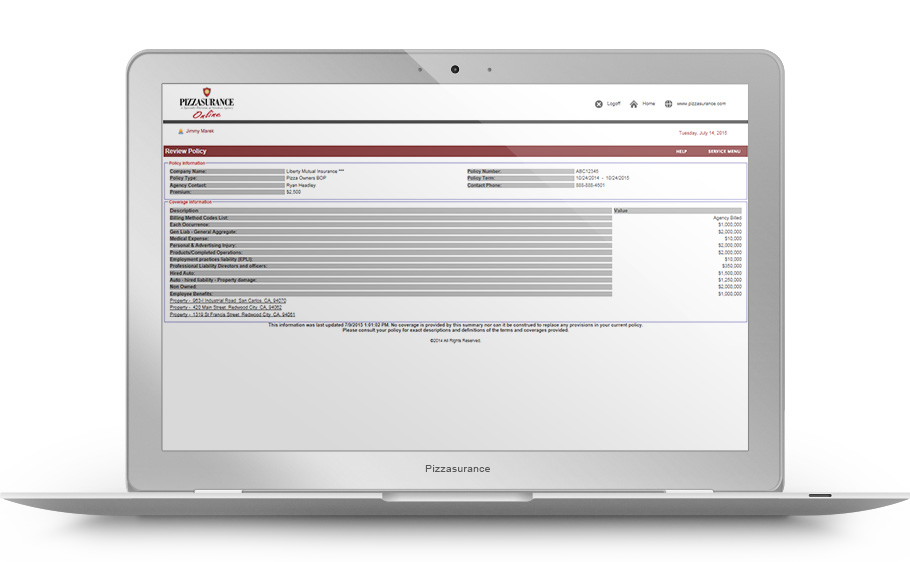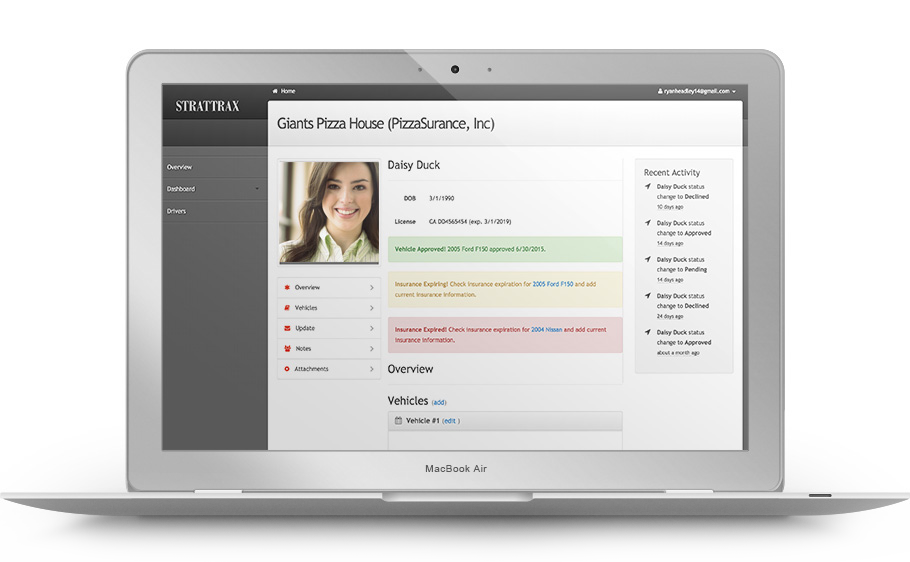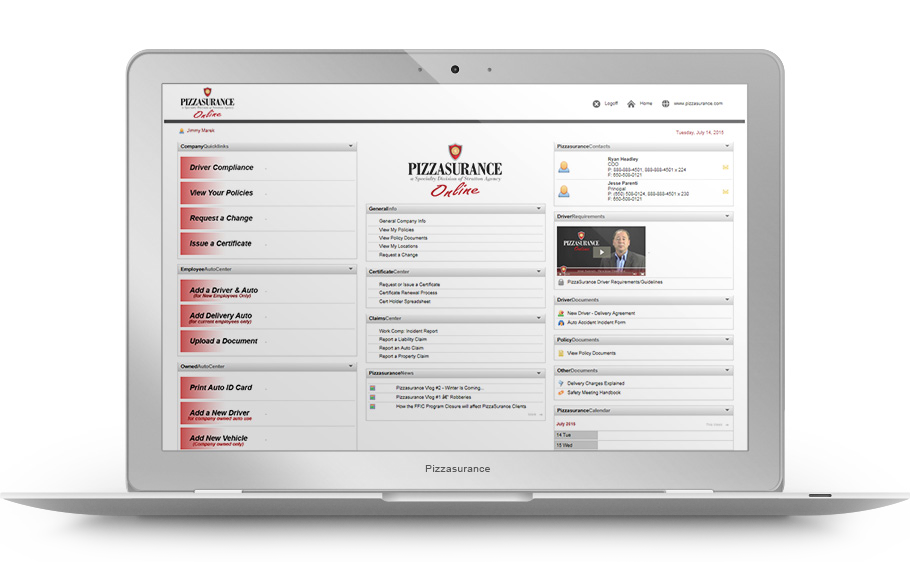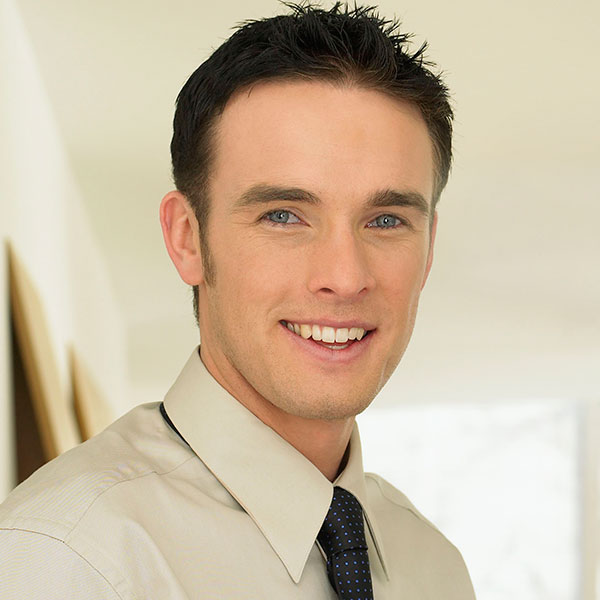 Sales Team
Oversees operations of the PizzaSurance Program including carrier contracts, underwriting exceptions and special pricing.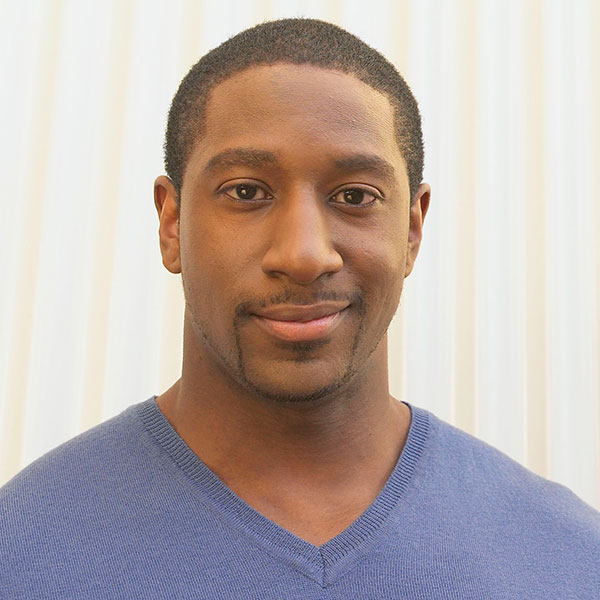 Risk Management Team
Facilitate marketing and carrier negotiations, assess client exposures and analyze coverages. Work closely with account manager to assure proper servicing of account.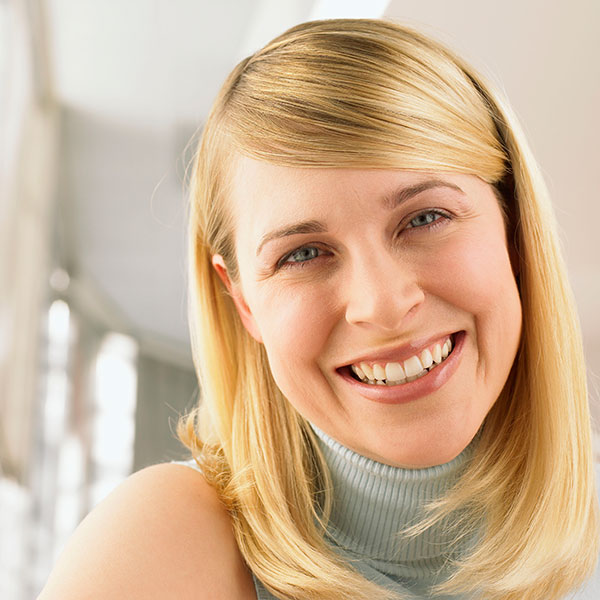 Account Management Team
Certificates and auto ID Cards, assist Producing Agent and Senior Account Manager as needed on all aspects of account servicing.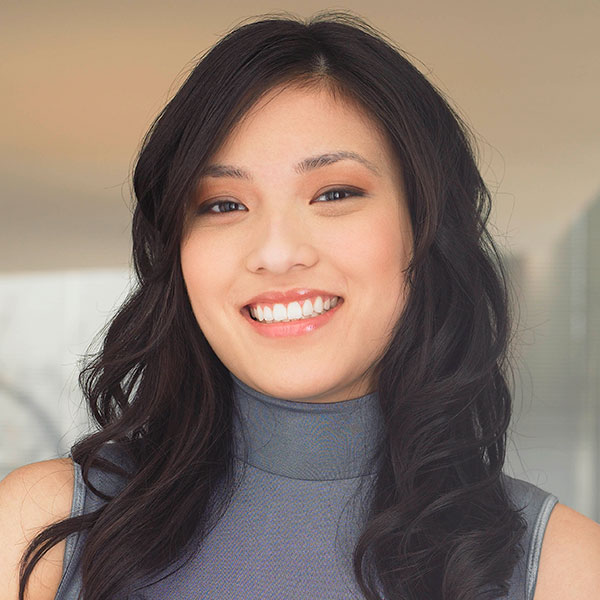 Driver Compliance Team
Driver compliance and approval services.
Solving issues is what we do best and nothing exemplifies this more than our latest technology, StratTrax.
Designed specifically for the pizza industry, StratTrax is a direct result of listening to customers' requests for 24/7 access to driver information. StratTrax will help standardize the daily process of keeping your employee files updated to prevent a gap in coverage.
Comments are closed.